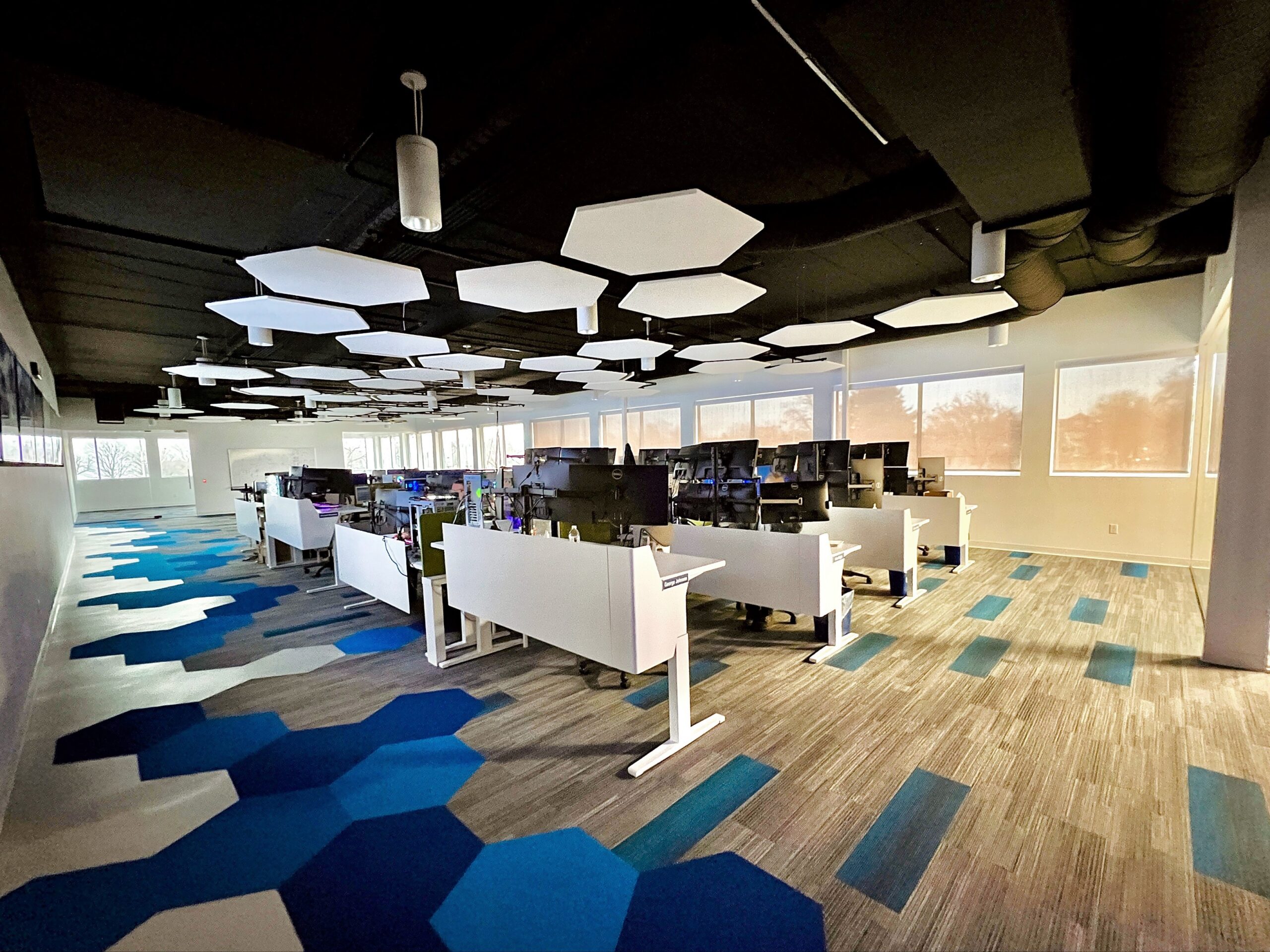 We Are IT!
BUILT ON THE INDUSTRY'S BEST PLATFORM
OFFSITE's team of local, Kenosha-based certified IT and network professionals strive to continually innovate the data center experience in order to meet the ever-changing needs of businesses from Milwaukee to Chicago.
We operate safe and secure facilities, with powerful infrastructure, industry-leading technology, strategic processes, comprehensive services, and data solutions expertise.
CLOUD-BASED SERVICES
Not all clouds are created equal. Our enterprise cloud infrastructure is built to deliver maximum performance to your mission-critical workloads.
Optimize your use of your public cloud by transitioning to one of our managed public solutions. Partnering with OFFSITE, our team functions as an extension of your in-house IT team with the flexibility to fit an array of business requirements.
COLOCATION SERVICES
MULTIPLE DATA CENTERS KEEP YOUR BUSINESS ONLINE
OFFSITE is strategically headquartered in the Milwaukee-Chicago corridor, with redundant data center operations in Chicago and Denver.
All of our facilities are staffed with certified IT professionals available to assist you or your team with any network, security or support-related issues.
CYBERSECURITY EXPERTS
CYBERSECURITY THREATS ARE ON THE RISE
As cybersecurity threats become more sophisticated and frequent, organizations and businesses are forced to strengthen security protocols or risk being the next victim of a cyberattack. This need for increased security subsequently increases the required time commitment and burden on IT resources. As a result, many organizations are searching for security expertise.
Our Kenosha-based Security Operations Center, staffed by professional engineers, helps to maintain or even fully manage security applications, and SIEMs. OFFSITE's CISSP to develop a cybersecurity solution to protect your company from internal and external security threats.
MANAGED IT SERVICES
PROTECTING YOUR BUSINESS DATA FOR MORE THAN 20 YEARS
Since 2001, OFFSITE has provided clients with managed IT services, protection against cyberattacks, private cloud services, IaaS, custom colocation services, business continuity services, network operations center (NOC) services, and hosted and managed solutions. OFFSITE's spacious facilities and customized services enable businesses to solve their IT challenges and discover new opportunities.
OFFSITE makes Business Continuity easy, with Business Continuity as a Service (BCaaS). Rest assured – our 24/7 team of Network Operations Center (NOC) engineers is available to assist you at every stage, from initial disaster recovery planning and design to solution implementation, testing, and troubleshooting.
OFFSITE provides Disaster Recovery Services at our Security Operations Center in Kenosha to help protect your IT infrastructure both on-premises and in the cloud. Whether a fully managed or co-managed solution is preferred, it is our goal to work as an integrated part of our clients' IT staff.
OFFSITE provides SIEM log management services that combine event logs with contextual information about users, assets, threats and vulnerabilities and compares them using algorithms, rules and statistics. The security analysts at OFFSITE use that data to interpret and determine whether or not a threat is real.
Contact Us
Whether your business is looking for cloud services, colocation services, cybersecurity, managed IT services or any combination thereof, OFFSITE's dedicated team of local Kenosha, WI certified IT professionals can design & deploy a services package that will keep your data protected, your systems online & your network free from potential breaches.
Give us a call or fill out the form to the right & let's schedule a time for you to visit our campus/data center so we can discuss your IT needs & business goals.
We're OFFSITE & we are IT!